Neglected, the most beautiful rose bush will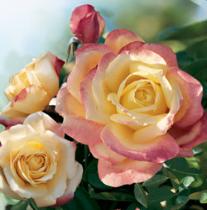 wither. And so it is with the closest friendships of our youth. Ed Cambron and I were on congruent paths from high school days when we were in ham radio together, through college as students in engineering school, co-oping with the telephone company and in bible study where we were both saved in 1963.
I can't say our personalities were similar nor our backgrounds. Ed was an only child and although he himself was a Lutheran, his mother was a Christian Scientist and his father was an agnostic. Ed was a good bit beyond me academically but was behind in sports and other physical endeavors.
We pal'd around a lot in the days of college when we both wished we had girl friends but didn't. At night we would drive all over the county doing not a thing but talking and "killing rats" as we called it. We joked about drinking scotch to relieve our frustration but in truth, I never touched the stuff though Ed did at times when on his own. We laughed hilariously at antics of Nick Weber, an older but eccentric fellow at the telephone company where we co-oped for a quarter. Nick loved to quote Jackie Gleason's, "How sweet it is!" as his standard exclamation. We mimicked that and Nick himself seemed to enjoy the attention from two younger guys.
In our senior year, when a classmate announced before one of the EE classes that he was going
to start a personal bible study in his dorm room on Saturday mornings for anyone who might be interested, the only other person besides me who responded was Ed. We three met week after week examining together the simple truths in the gospel about God and man, sin and salvation. It was the open doorway to a completely new life for us both as we understood for the first time the true meaning of life.
Later, when Ed married, I was his best man. But unfortunately, it was after several years of neglect of our friendship before I took that same step myself and by that time Ed was on a different path.
Though we saw each other occasionally at Southern Bell, in time and with my transfer to
Birmingham, a precious friendship withered.  And I regret it.