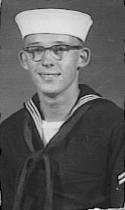 I really don't know what got us started with tennis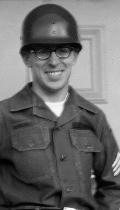 in Louisville. But in high school Butch and I would go over to Shawnee Park near the Ohio River to play. The court was concrete of course, with weeds growing up though the cracks and a net that was well past its prime.

We used rackets bought from K-Mart that were made in Pakistan. They cost three dollars and that was cheap even in that day. Neither of us had taken any lessons but that didn't stop us from slamming the ball back and forth at each other. Our matches were competitive in the extreme. Butch was a better tennis player than I and he certainly was a better sport. One day after losing to him yet again, match point was followed by one more angry stroke. I did an overhead slam on the post supporting the net and assured myself that my next match would necessarily be with a new Pakistan racket from K-Mart.
From time to time long after we had finished high school and parted ways, Butch and I would hit a few when occasion brought us together whether it was at Lebanon or wherever. But eventually Butch moved on to golf and I moved on…
During college, I resumed occasional tennis with a few guys between classes at a clay court near
the University of Louisville campus without much more success.
My tennis languished until later when early in our marriage, Judy and I would stroke balls back
and forth across the cul de sac at our home in Birmingham. Judy went on to play in ladies tennis
league and did quite well at the game. My only competition after that was the drubbing we took
when we occasionally played mixed doubles with Ron and Becky Lewis at the Roberts' court. Ron had played for the Montevallo University team and was pretty formidable. We played a few fun matches with Joe and Myrna Scotch and some other Briarwood couples from time to time.
Later, it was great fun to watch my daughter play some competitive tennis including a tournament at Anniston, Alabama when she was in high school. And then Paul and I stroked a few when he was at Vestavia High School.
But eventually my tennis activities faded entirely except for watching the pros do it well on
television.